Posted by Kristi on 27th Feb 2018
Modern outdoor fabrics aren't like those of old. They've come a long way since vinyl, barkcloth, and oilcloth. Today's outdoor fabrics are made from 100% high UV- resistant polyester, and Sunbrella outdoor fabrics lead the way in manufacturing 100% solution-dyed acrylic.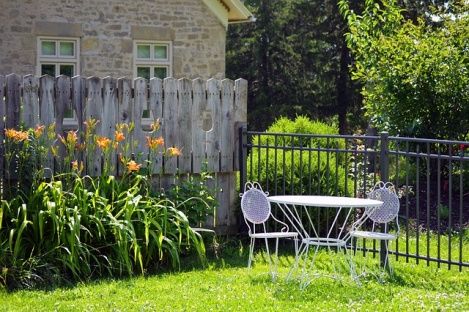 Sunbrella outdoor fabrics are manufactured using a variety synthetic blends, and the term solution-dyed refers to how the fabric is colored. The majority of the fabric is colored in the second step of the process. This means that both the sun and chlorine will not fade or discolor the fabric.
All Sunbrella outdoor fabrics are chemically treated to repel water so they're resistant to mildew growth, soiling, and rotting.
This is why Sunbrella outdoor fabrics work perfectly on a cushion to relax by the pool. Their fabrics come in a number of grades, with each one serving a specific purpose. Since their outdoor fabric line is made from high-end material, it can also be used repeatedly under the hot sun without degrading.
Sunbrella outdoor fabrics are also easy to maintain because they're created to combine optimal performance and design. All you need is a simple cleaning solution of mild soap and water.
How to Maintain Sunbrella Outdoor Fabrics
1. Brush off dust and loose dirt
2. Spray on the cleaning solution
3. Use a soft bristly brush to clean any stains or spills
4. All the solution to soak into the fabric
5. Rinse the cleaning solution until the soap residue is gone
6. Let the fabric air dry
Sunbrella's outdoor fabrics also come in an array fabric styles, so you can coordinate any decor with intricate textures, bright colors, and stunning patterns. Let's take a look at some fun ideas for decorating your yard this spring, especially if it's a looking a little damper.
3 Decorating Ideas with Sunbrella Outdoor Fabrics
Backyard Tropical Paradise
With Sunbrella outdoor fabrics you can turn your back yard into a paradise for a lot less than traveling to a romantic resort. Picture yourself kicking back with your umbrella cocktail while you enjoy your manmade oasis.
Fiesta
Liven up your backyard with colorful Sunbrella outdoor fabrics. Grab some pillow coverings with playful patterns and bright colors, such as pink and orange; mix in a brown motif to make it contemporary.
Classic
If you have a stunning view from your backyard, take advantage of it and create a sitting area in its path. Get some classic furniture and accessorize with cool navy and bold red hues for a look that works all year. Add some class with cream or ivory tones.
Spring will soon be upon us, and then summer will be here before you know it, so you don't want to put off getting ahead on your outdoor decorating with Sunbrella outdoor fabrics.
Swanky Fabrics is an online discount fabric store. If you're ready to get a great deal for your design project, you can check out our selection of Sunbrella outdoor fabrics by going to our website. You're sure to find what you need—and you can save yourself some money in the process.