Posted by Kristi on 8th Sep 2018
When people think of upholstery, and even about domestic fabric uses in general, likely the first sense that they will associate with it is sight. How does that dining chair set look with its cushions all done up as new? Does the couch 'go' with the rug's pattern and the drapes? But fabrics in fact play a significant role for the other senses as well—and not just your sense of style. If you are getting started on a new upholstery project, or if you are thinking about taking one on as the colder weather approaches, then perhaps the easiest and lowest-stress option is checking out an online discount fabric store, or local suppliers, such as Kravet Upholstery Fabric.
Seeing is Believing, but Smelling is Telling
These days, the number of ads on TV and online for fabric fresheners and anti-odor sprays is absolutely prolific. They bill themselves as an alternative to actually dealing with the root cause of unwanted smells, and they instead cover them up with what are often chemicals that will, in the long run, be more detrimental to the health of your home than those odious odors ought to be. Granted, if you spill something on your sofa and its stinking up the room, maybe some air freshener could help. But that persistent pungency in your upholstery that builds up over time is caused by the dirt, bacteria, and sweat that the fabrics collect. Available on many online discount fabric stores (https://www.swankyfabrics.com/blog/how-to-choose-and-buy-the-right-durable-fabrics-from-an-online-discount-fabric-store/) are fabric options that will work over time to repel this kind of smell. Any natural fiber, such as cotton or silk, will take in moisture and oils more readily than synthetic alternatives over the months and years. This moisture, in turn, tends to trap bacteria, causing them to take on that typically 'geriatric' scent that most of us are all too familiar with. If, however, you want the best of both worlds, something with a natural fiber feel but with the moisture repelling benefits of synthetic, Kravet Upholstery Fabrics offer a wide range of rayon-cotton blends.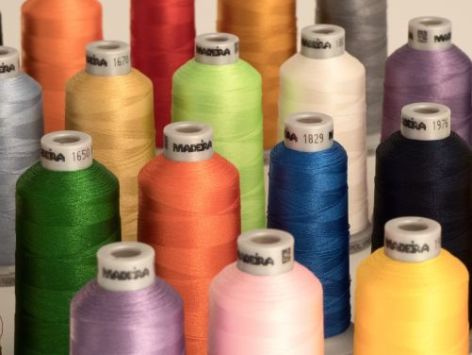 Kravet Upholstery Fabric also offers premium acrylic options. Acrylic is a synthetic fiber that was designed to imitate the properties of wool while reducing the cost and ecological footprint, as well as improving upon its longevity. However, as with wool, acrylic is subject to pilling, which means choosing a product that has tight weaving and is masterfully treated is the key to making an acrylic fabric worth your while and your dollar. But don't go thinking you need to pay through the nose for these features: you can find many at an online discount fabric store for less than you might pay in-store.
Correction and Protection
In addition to providing a stylish update to your treasured furniture pieces, a quality piece of upholstery will never sacrifice style for the sake of substance. As mentioned with acrylic, this means selecting a fabric that not only looks the part when it's put in place, but which can also stay in character throughout the entire act of your furniture's life. Although it can be difficult to find top quality on all online discount fabric stores, the more discerning decorator will spot in Kravet Upholstery Fabric's repertoire options that will stand the test of time and the test of trends.